Filipino Recipe Meatballs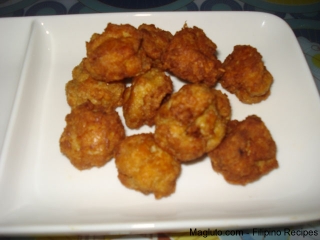 Ingredients:
300g ground pork
1 medium onion, finely chopped
1 small carrots, finely chopped
250g grated cheese
2 1/2 tbsp soy sauce
2 eggs
1 tbsp plain flour
How to cook:
1. Combine all the ingredients and mix well.
2. Shape the mixture into 1″ diameter meatballs.
3. Steam or deep fry.
4. Serve hot with tomato catsup.